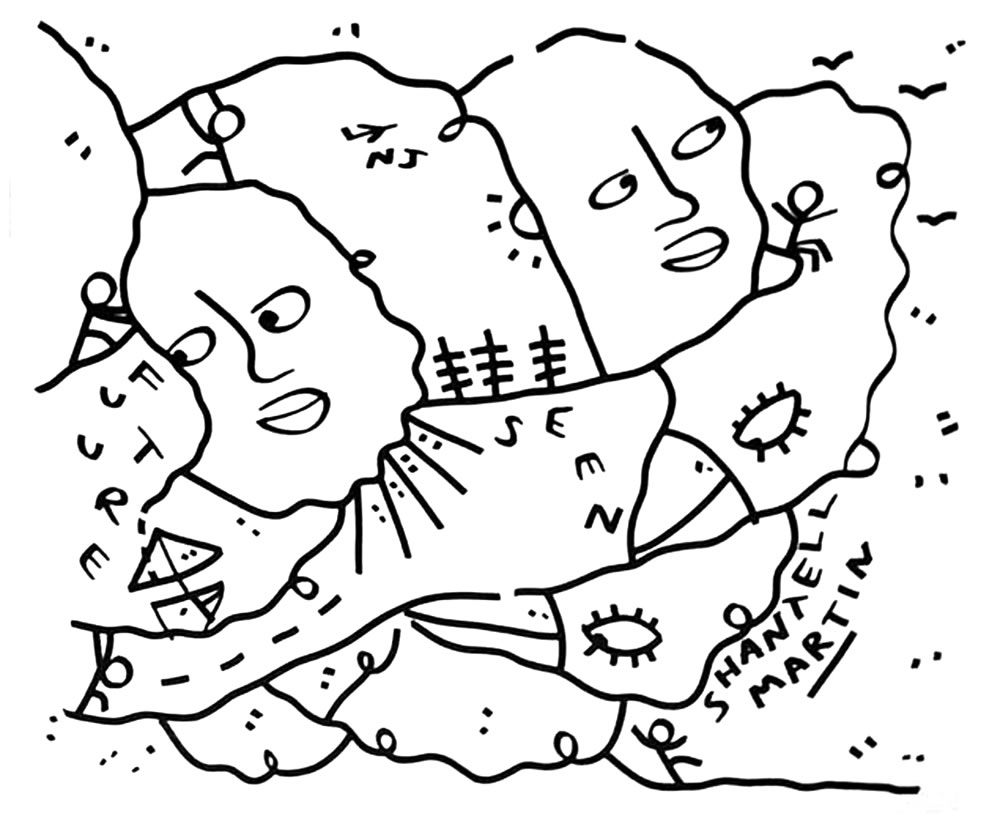 Liz Alpert Fay began her studies at Philadelphia College of Art in 1976, and then received a BAA in Textile Design from The Program in Artisanry at Boston University in 1981.
For seventeen years she created art quilts, exhibiting nationally, and in Japan. The artist exhibited in such shows as Quilt National and at the American Craft Museum in New York. Liz's quilts can be found in both private and corporate collections, as well as in many publications including The Art Quilt by Robert Shaw.
In 1998 Liz became intrigued with the technique of traditional rug hooking and began creating colorful hand hooked rugs of her own design. These rugs have been purchased for private collections, and many have been selected for juried shows and invitational museum exhibitions.
In 2006 the artist began experimenting with found objects gathered in her studio as inspiration. These new works evolved into an interest in working three dimensionally, and to a continued exploration of mixed media sculpture.
From 2008- 2014 Liz was Artistic Director of the Newtown Hooked Art Shows where she actively promoted innovation in the hooked art of contemporary artists and produced annual juried shows.
Early in her career the artist also earned the title of Master Teaching Artist through the state of Connecticut, and continues to give classes in the textile arts. Present workshops take students on nature walks to discover inspiration for their own work.
At this time, the artist is creating large- scale hooked art, and mixed media sculpture.