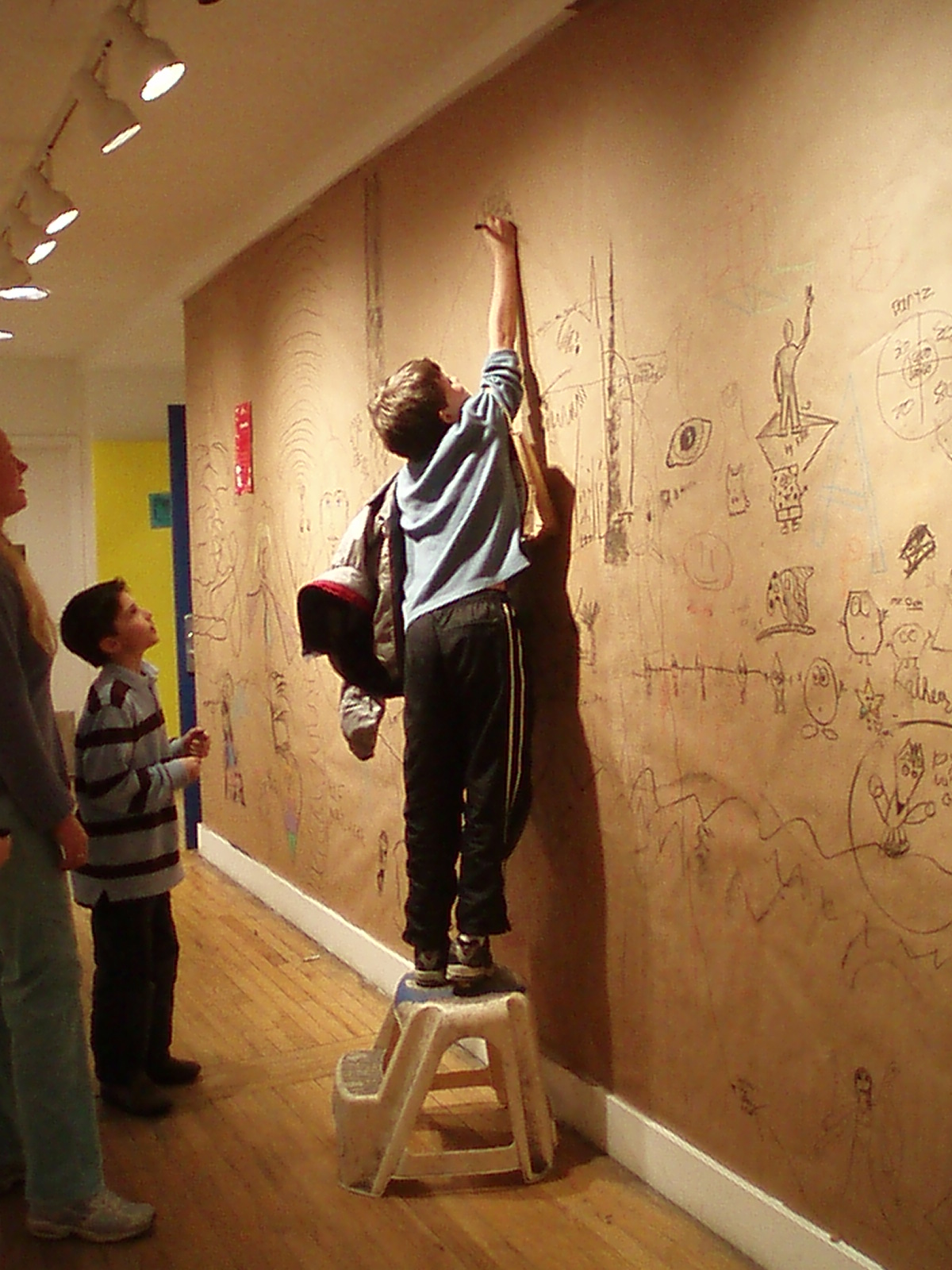 Youth Art Studio: Big Art (Ages: 9-12)
Instructor:
Wendy MacCordy
June 29 – July 2, 2020 · Meets: Mo Tu We Th · 01:00 PM – 04:00 PM
Age: June Summer Art Studio Camp (Ages: 3-12)
Get ready to roll up your sleeves and work big! Students will create large-scale expressive works of art that explore color, form, texture, space, and movement with inspiration from the Abstract Expressionist artists. On big sheets of paper, students will make marks using fun, unconventional tools such as brooms, rollers, bubble wrap, cardboard, sticks, spatulas, and big brushes. Students are encouraged to use their own unique imagination, express themselves and enlarge their mark making vocabulary.

Students should bring a NUT–FREE snack. All snacks must have original ingredient label (printed by the manufacturer). If snack does not have a label, it will be put away and returned to students at the end of class. The school provides all materials. Age groups are strictly enforced. To protect our community and observe social distancing, we will be limiting the number of classes offered and the number of students in each classroom during the summer semester. Limits will be determined depending on the studio space. The school building will be cleaned twice a day and door handles and surfaces used regularly will be cleaned throughout the day. We ask that all students wear masks and gloves.
See all...