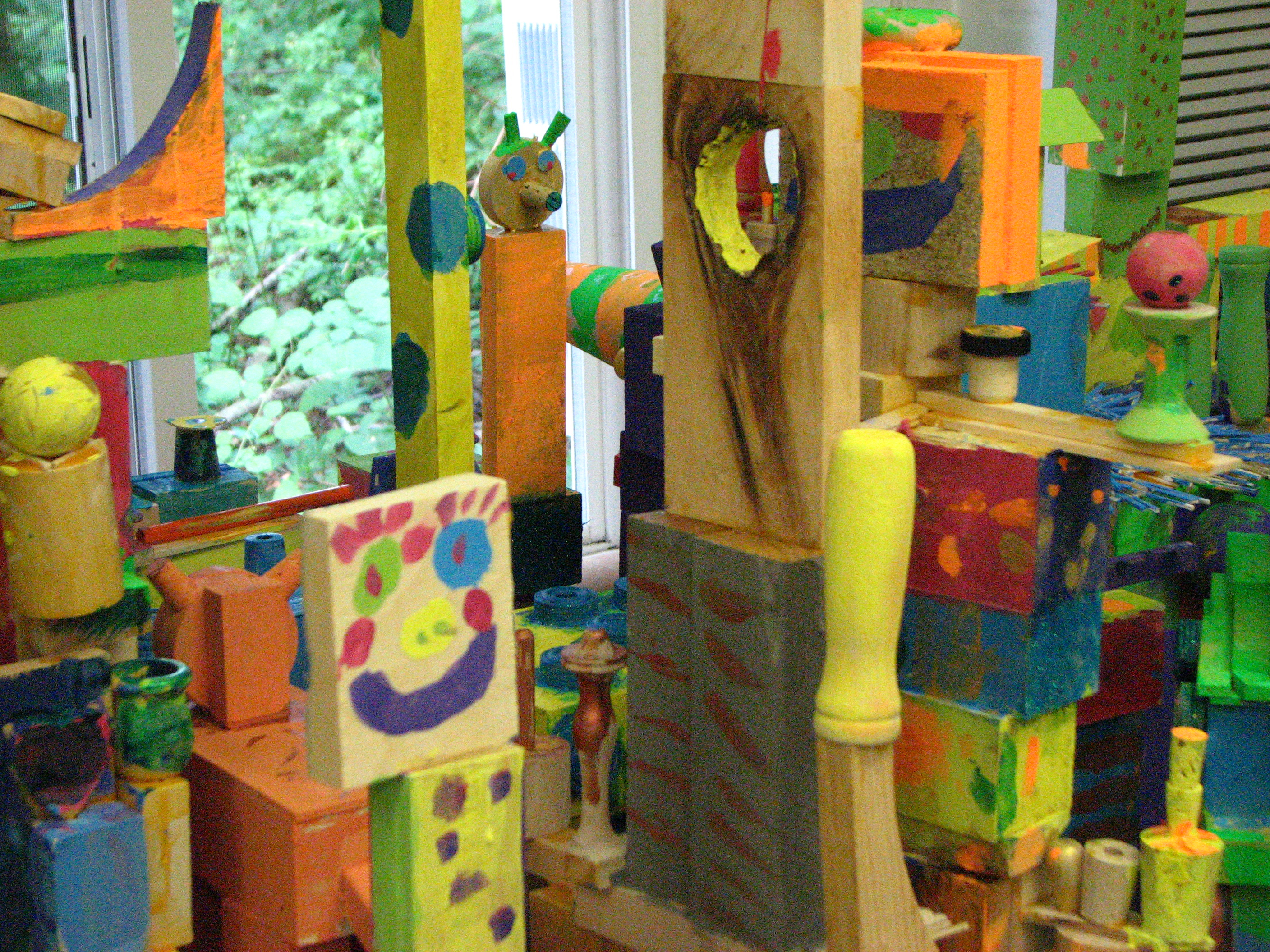 LEGOS and Sculpture: Drawing, Painting & Wood Sculpting (Ages: 5 – 8)
Instructor:
Marta Violette Kot
July 13 – July 17, 2020 · Meets: Mo Tu We Th Fr · 09:00 AM – 12:00 PM
Age: July Summer Art Studio Camp (Ages: 3-12)
Children will begin with a unique brick with tubes to get their imagination going in allowing a wealth of creative ideas emerge through play and artistic expression. They will develop understanding of ways in which Legos can be expanded in the making of new and unexpected creations while "playing well." They may use paint, clay, wood, fabric, oil pastel, canvas, metal, watercolors, charcoal, in building through their Legos concepts, and investigate actual Legos for installation and social exploration. Every child will create their own authentic task and be encouraged to test their ideas with multiple views in different context while they learn about drawing and painting skills, "perspective," and design. They will explore play, risk, inquiry, critique, and imagination in the development of building friendship and works of art. Children are invited to bring their own Legos for group exploration during supervised outside recess.

Students should bring a NUT–FREE snack. All snacks must have original ingredient label (printed by the manufacturer). If snack does not have a label, it will be put away and returned to students at the end of class. The school provides all materials. Age groups are strictly enforced. To protect our community and observe social distancing, we will be limiting the number of classes offered and the number of students in each classroom during the summer semester. Limits will be determined depending on the studio space. The school building will be cleaned twice a day and door handles and surfaces used regularly will be cleaned throughout the day. We ask that all students wear masks and gloves.
See all...