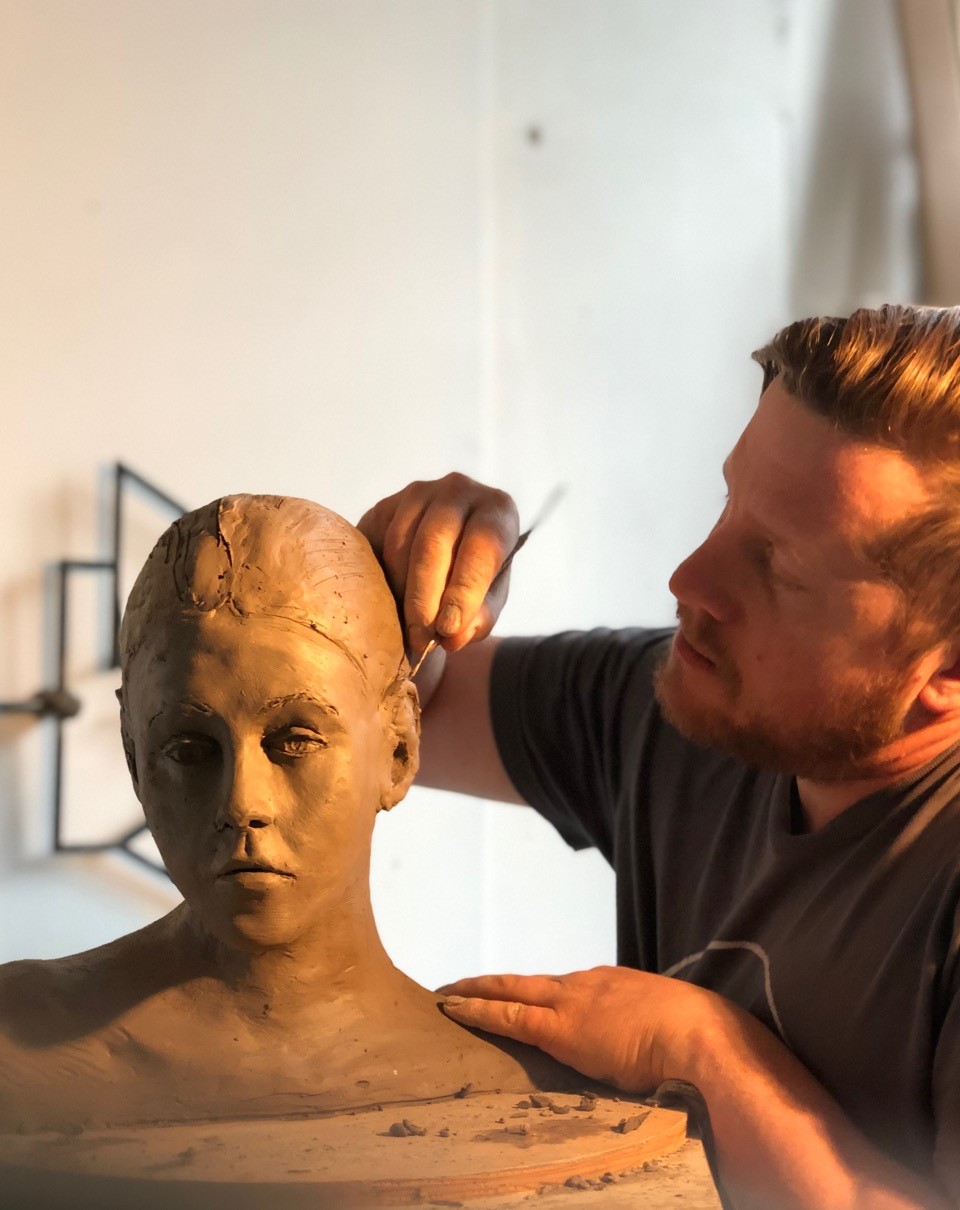 Sculpting: Learn How to Sculpt a Bust in Clay
Instructor:
Mark Andreas
June 3 – June 24, 2020 · Meets: We · 10:00 AM – 12:00 PM
Age: Adult Online Art Studio (Ages 18 +)
This course meets for four-weeks via Zoom. Sculpting with clay can be a fun and relaxing challenge. In this four- week class, we will focus on a bust, head and shoulders of the same model. Students will be provided with photos of the model in 360 degrees views. Together we will learn how to turn block of clay into a life size three-dimensional life portrait sculpture. There will be discussions about other finishing methods besides air-drying, such as firing or cast. Beginners and intermediate level students are welcome.

We will email you the private meeting link and password 24 hours in advance of the workshop. Materials for the first class: Air dry modeling clay gray 25 pounds (can purchase from Amazon or Jerry's Artarama Norwalk, CT.) 12"x12"X3/4" plywood for the base An assortment of Clay sculpting tools (can purchase from Amazon or Jerry's Artarma, Norwalk,CT) Squirt bottle with water A remote WebCam preferable but not necessary. Plastic garbage bag towel paper
See all...