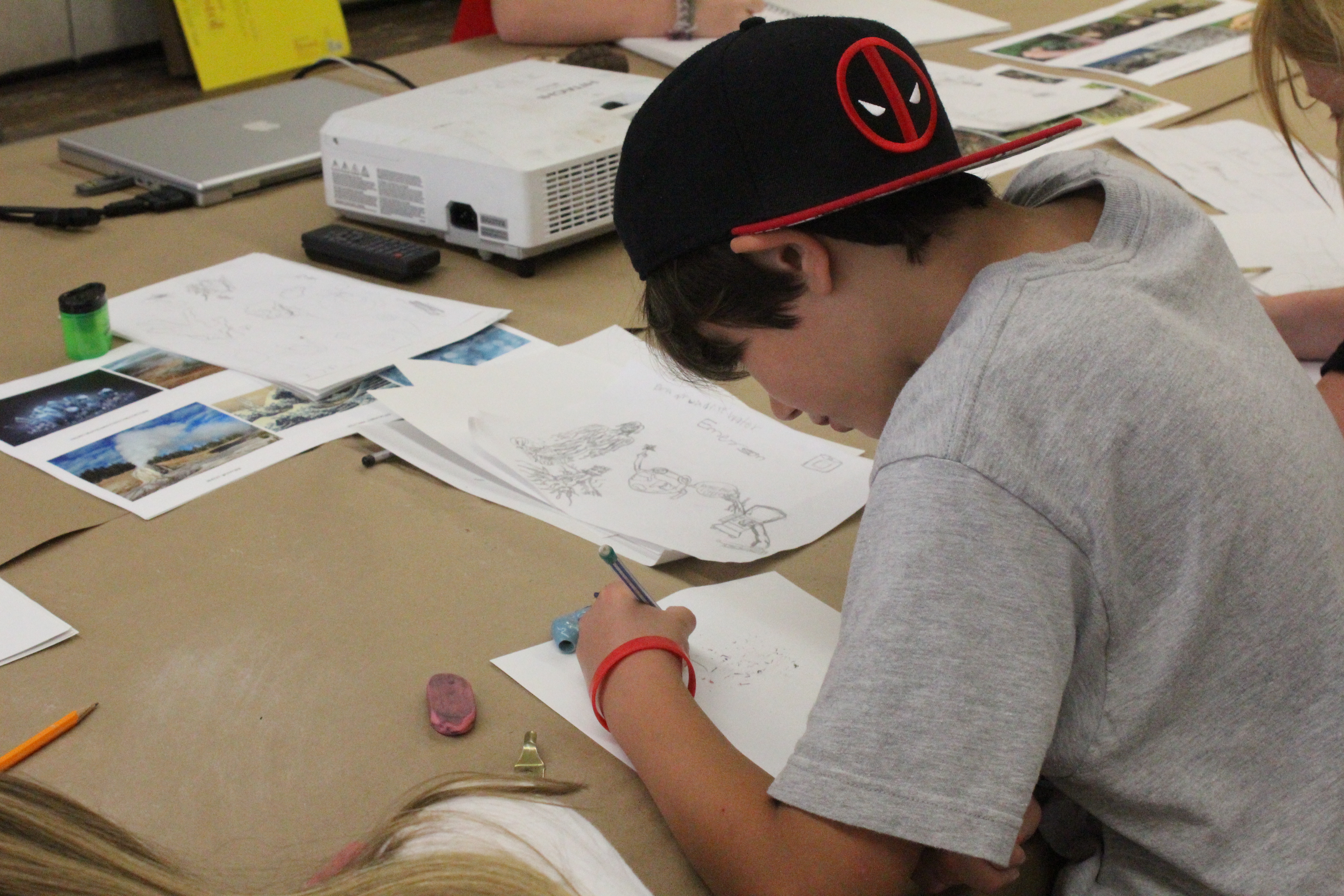 Exploration of Artistic Mediums (Ages: 9-12)
Instructor:
Jennifer Reid
June 22 – June 26, 2020 · Meets: Mo Tu We Th Fr · 11:30 AM – 12:30 PM
Age: Online Summer Art Studio Camp (Ages: 5-12)
This camp meets for five-days via Zoom. This workshop will explore various media, introducing students to a new way of working or enforce skills and individual artistic interests. We will work in a variety of media such as pen and ink, watercolor, pastels, collage, and more! Students will be encouraged to use their unique imaginations through the exploration of layering and combining materials and techniques.

We will email you the private meeting link and password 24 hours in advance of the workshop. Supply List Required: Watercolors: (Prang Oval Watercolor 8 color set) Water Soluble Oil Pastel Set of 12 Assorted Colors Black sharpie marker India Ink, 2 Oz, (SoHo Urban Artist) Watercolor Paper Pad Cold Press (30 sheets - Tape Bound – not spiral) 11X15 Suggested Salt (for watercolor techniques) Chalk pastels Crayons Glue (stick and Elmer's school glue) Scissors Cardboard scraps (cereal boxes) Collage materials (newspaper, construction paper, magazines, wrapping paper) Paint brushes + water cups + paper towel Liquid tempera paint
See all...