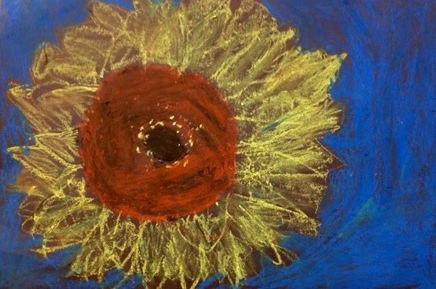 Exploring Nature (Ages: 5-7)
Instructor:
Victoria Fry
July 13 – July 17, 2020 · Meets: Mo Tu We Th Fr · 10:00 AM – 11:00 AM
Age: Online Summer Art Studio Camp (Ages: 5-12)
This camp meets for five-days via Zoom. Students will explore the beauty and wonder of the natural world in this five-day camp. Together we will create drawings and paintings inspired by nature's flora and fauna, from beautiful butterflies, vibrant flowers, forest critters, and ocean dwellers. Each day we will explore a different facet of our amazing environment and all that it has to offer!

We will email you the private meeting link and password 24 hours in advance of the workshop. Supply List: Pencils Erasers Oil pastels Watercolors (set of 8) Canvas boards 11x14," Watercolor paper 11x 14 Brushes (one small, one medium, one large) Drawing paper 8x10
See all...