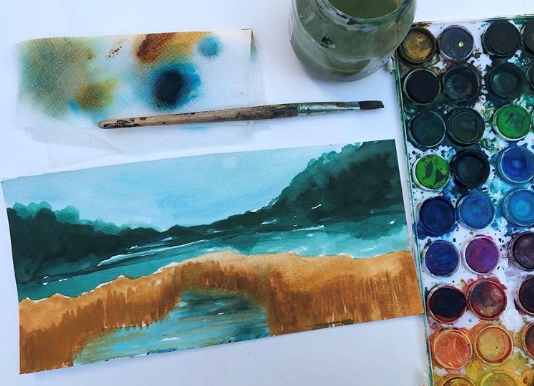 Watercolor Landscape Painting (Ages: 8-10)
Instructor:
Victoria Fry
July 13 – July 17, 2020 · Meets: Mo Tu We Th Fr · 01:30 PM – 02:30 PM
Age: Online Summer Art Studio Camp (Ages: 5-12)
This camp meets for five-day via Zoom. Students will explore a variety of watercolor techniques while painting various landscapes from around the United States. Students will work to create a variety of pieces and improving their watercolor skills throughout the workshop.

We will email you the private meeting link and password 24 hours in advance of the workshop. Supply List: Watercolors (set of 8) Brushes, pencils Watercolor paper 11x14
See all...