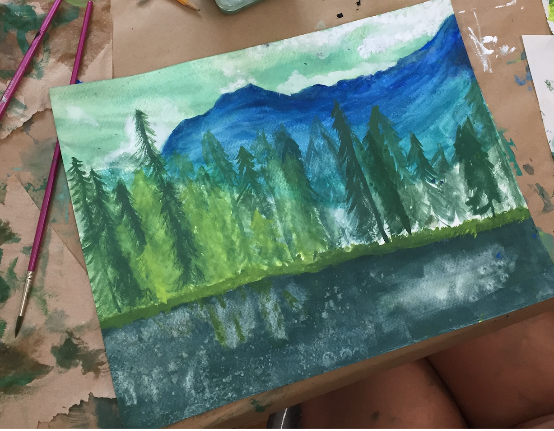 Youth Landscape Drawing & Painting (Ages: 11-15)
Instructor:
Victoria Fry
August 10 – August 14, 2020 · Meets: Mo Tu We Th Fr · 01:30 PM – 03:00 PM
Age: Online Summer Teen Art Studio (Ages: 12-17)
The camp meets for five-days via Zoom. Students will explore the many facets of the landscape. We will explore composition, develop tonal sketches, achieve perspective, and good color sense, and translate it all into a dynamic landscape. Through demonstration and personal artistic guidance, each student will develop their unique artistic voice and gain informed and valuable skills. Students may work with a variety of drawings to learn the traditional techniques such as proportion, shading, and composition.

We will email you the private meeting link and password 24 hours in advance of the workshop. Supply List: Pencils Erasers Acrylic paint Watercolor (set of 8) Brushes Watercolor paper 11x14" Canvas boards 11x14"
See all...