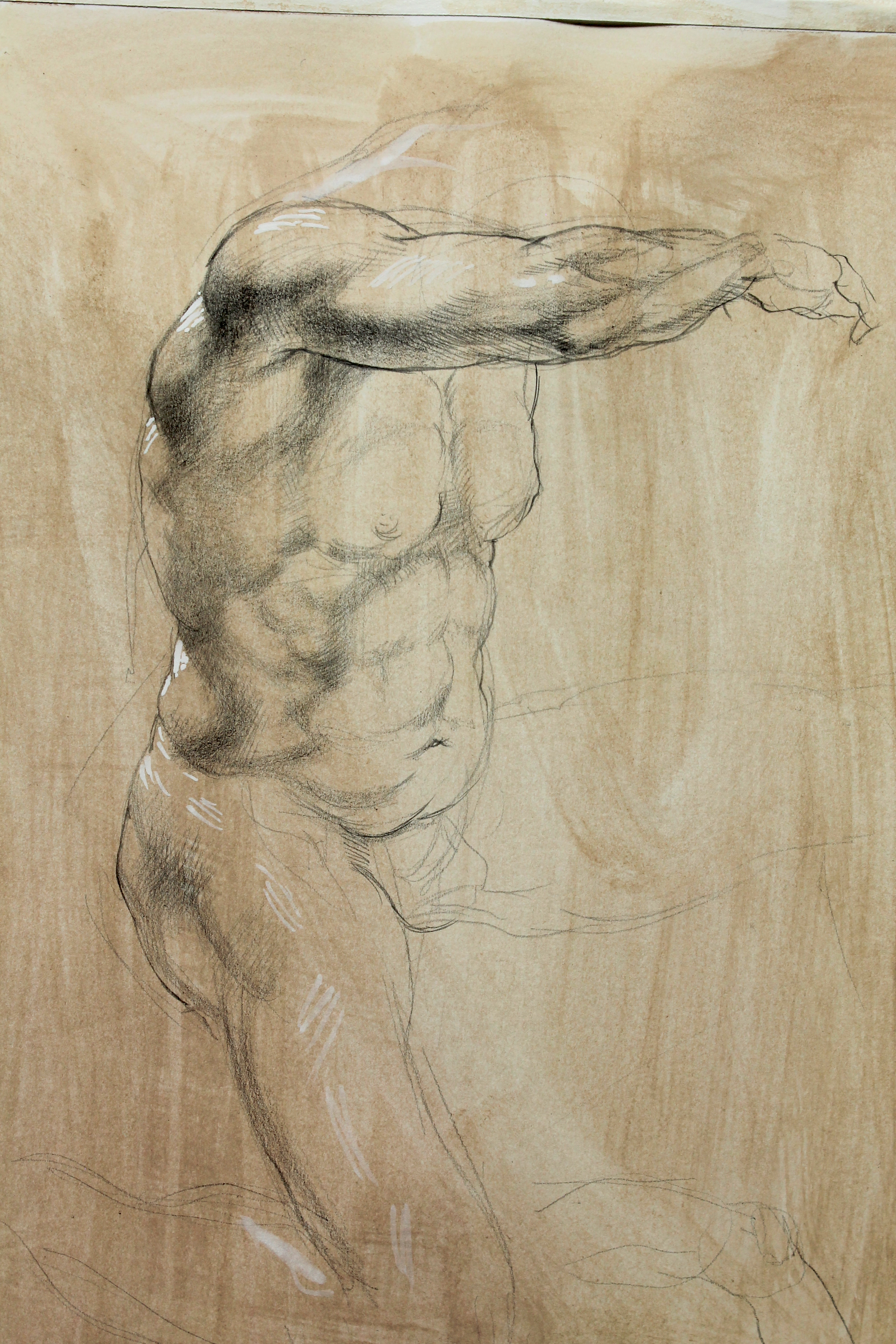 Figure Drawing and Painting
Instructor:
Justin Wiest
July 7 – August 11, 2020 · Meets: Tu · 07:00 PM – 09:30 PM
Age: Adult Courses (Ages 18+)
Uses figure models to practice representing the figure in oil paint from observation. Employing limited palettes, we will discuss painting techniques, application, and methods for simplifying the subject. This course is recommended for beginning to intermediate painting students who are interested in figural representation in space or wish to develop their understanding of oil painting methods.

Supply ListVine charcoal Generals charcoal medium Generals white charcoal Drawing paper that is 16x20 or larger Canvas or Canvas panel 16x20 or larger Bristle brushes 2,4,8 small Liquin small paint thinner for cleaning brushes with another small jar to decant paint rags wooden palette or palette paper oil colors: White (Permalba is good), yellow ochre, cadmium red light, transparent red oxide, raw umber, ultramarine blue, ivory or other transparent black alizarin crimson (optional)
See all...