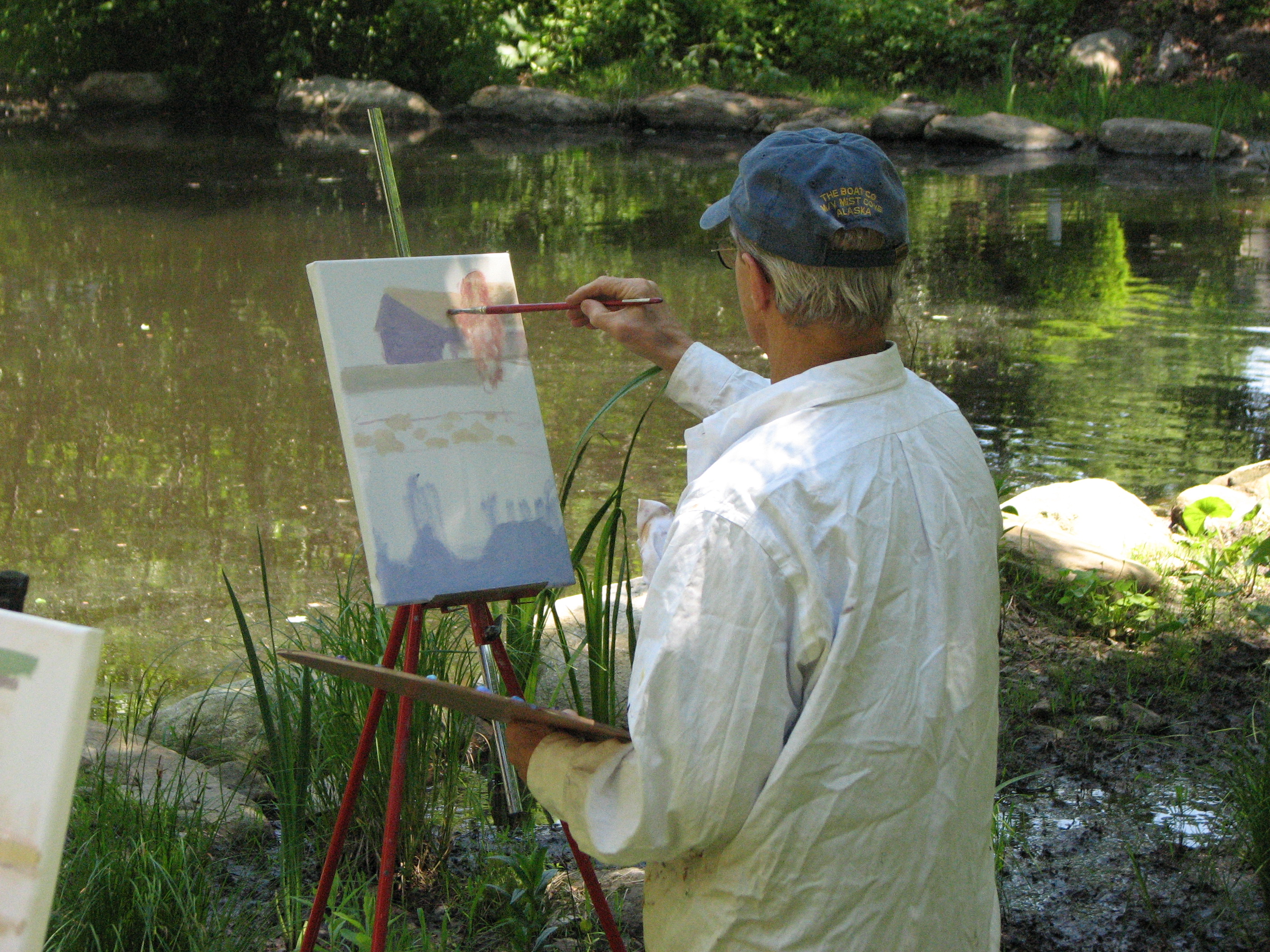 From Studio to Field: Watercolor Landscape
Instructor:
Alex McFarlane
July 6 – August 10, 2020 · Meets: Mo · 09:30 AM – 12:30 PM
Age: Adult Courses (Ages 18+)
This course is for beginners and experienced students who want to review techniques, with instruction. Watercolor painting is about technical skills that can be learned. There will be demonstrations at the beginning of every class. You will learn to develop inventive compositions and interpret your subject–still life, figure and landscape. There will be an emphasis on landscape towards the end of the semester, with the possibility of outdoor sessions.

Supply List Paper If you have a watercolor pad, bring it If you need paper, 140 lb Cold Press block 14x17" recommended Single sheets are OKPaints: If you already have a watercolor set, bring it If not, chose between a basic watercolor paint set and individual tubes If you wish to begin with individual tubes, use the following list: Windsor Newton or Brumbacher suggested Ultramarine Blue Cadmium Red Cadmium Yellow Medium Yellow Ochre Alizarin Crimson Paynes Gray Optional: Hook's green light Raw or Burnt UmberBrushes: 1 1⁄2 inch Flat nylon Round #3 Round #8 Round #12Accessories: Drawing board Large water container If you have a watercolor palette, bring it You can also use saucers for mixing paint. Mister or spray bottle #2 pencil Natural sponge Masking fluidIn case all supplies are not used, remember to save your receipts.
See all...