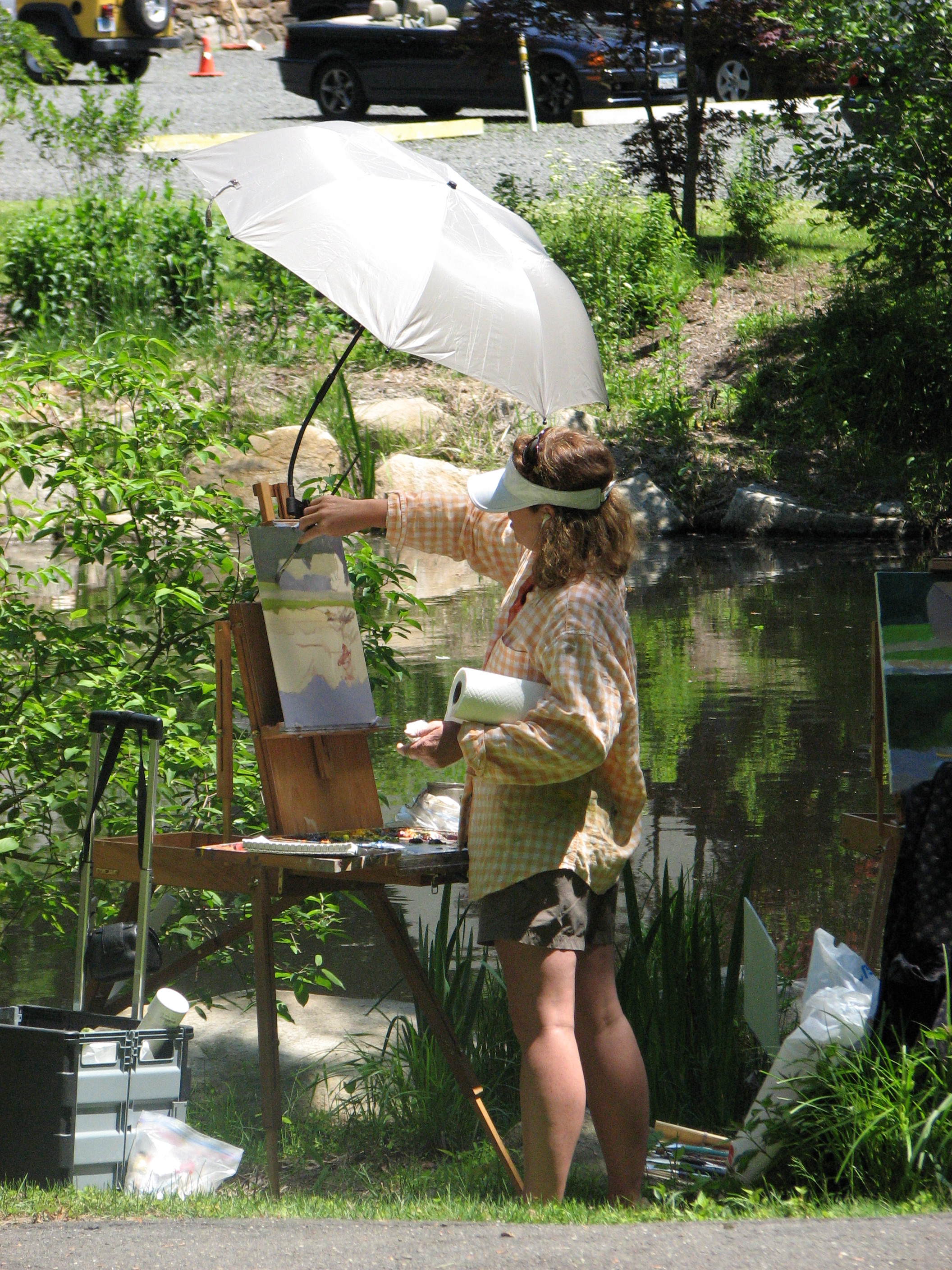 The Art of Landscape Painting
Instructor:
Justin Wiest
July 6 – July 27, 2020 · Meets: Mo · 09:30 AM – 12:30 PM
Age: Adult Courses (Ages 18+)
Painting outdoors during the turning of the seasons is a great way to spend the morning on the beautiful grounds of Silvermine Arts Center. You will experiment with color mixing, paint application and go from a sketch to a final painting. There will be demonstrations and commentary on the history of color. Open to all levels of artists. Students can work in oils, pastels and acrylics.

Supply List Cremnitz White or Titanium White Cadmium Yellow Lemon Yellow Ochre Pale ( Windsor & Newton professional grade brand) Cadmium Red Light Alizarin Crimson English Red or Red Umber Burnt Umber Raw Umber Ultramarine Blue Ivory Black Bristle Brushes, Filberts, sizes 2, 4, 6, 8, Sable Brushes Filberts, sizes 2, 4, 6, 1) Large Wooden palette ( Make sure the palette is prepared before the day of the workshop, meaning, coat the palette once a day with linseed oil and rub it into the palette each day, or coat the palette with a few coats of shellac or polyurethane, then sand smooth. Jerry's sells large already prepared wooden palettes.) 2) Refined Linseed Oil 3) Stand Oil 4) Two small glass jars with tops 5) Small bottle of mineral spirits 6) Cobalt Dryer 7) Rags 8) Proper Tracing paper 9) Charcoal Pencils( General's 2B) 10) Graphite pencil (2B) 11) Ballpoint Pen 12) Large Drawing board with clips on end 13) 16x20 canvas panel or 18x24 canvas panel( either size depending on copy, might be useful to bring both in case) 14) Palette Knives ( 2 diamond blades with bent shank) 15) Masking tape
See all...