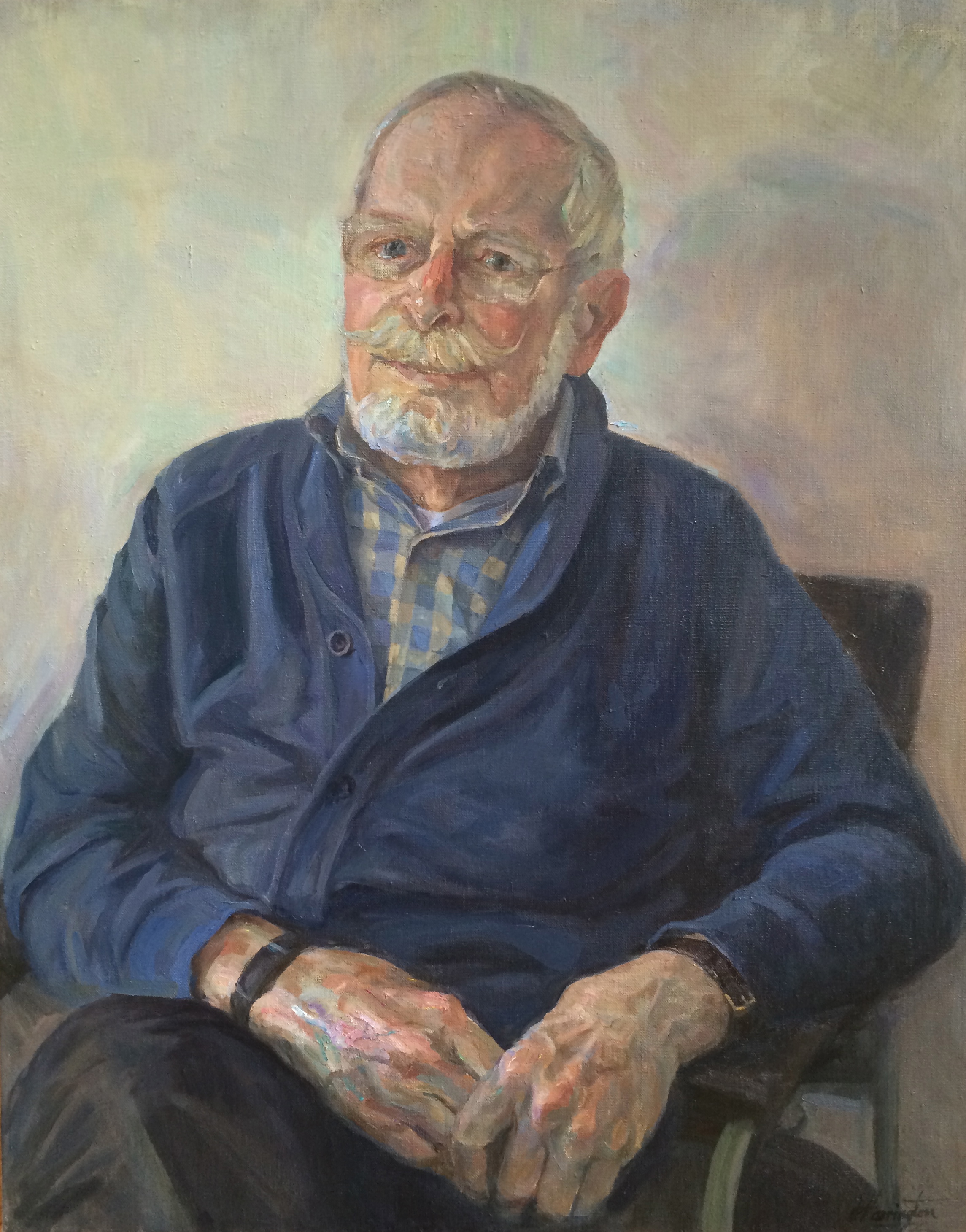 The Masked Portrait in the Landscape
Instructor:
Heidi Harrington
July 9 – August 13, 2020 · Meets: Th · 09:30 AM – 12:30 PM
Age: Adult Courses (Ages 18+)
This outdoor class, based in the grounds of Silvermine School of Art, will look at the portrait in a landscape. As a sign of our current climate, the masked portrait will become a historical reference point in time. There will be a short lecture with big diagrams on a weekly theme such as tone, composition, eyes, foreheads, hands as well as the landscape that surrounds the portrait. There will be critiques of any work from home or the class that you wish to discuss at the end of each class. This course is suitable for all levels.

Supply List Oil paints: Windsor and Newton Flake White Hue lemon yellow (and cadmium yellow optional) yellow ochre a mid-toned violet (Utrecht Manganese Violet is my favorite, Daler Rowney cobalt violet hue is good) Cadmium Red (or Cadmium Red Deep) Alizarin Crimson Indian Red (Old Holland Persian Indian Red is good) Burnt Sienna Viridian green (optional)Chrome Oxide Green Ultramarine Blue (optional) Cobalt Blue Pure (Utrecht is best), Windsor and Newton is good Raw Umber optional (Burnt Umber) Paynes Grey (any other paints you already have, bring them) odorless paint thinner (Gamsol is best) Refined linseed oil small painting cup with lid for dipping in medium on palette larger jar with tight lid for washing brushes in thinner 3 stretched primed canvases (approx 20 x 18 or 24 x 20 ) 2 size 4, 1 size 6 natural bristle filbert paint brushes (Jerrys sell a good Jewel brand no 4 filbert) a house paint brush (approx 1 1/2 wide) for staining canvas a trowel (or diamond) shaped palette knife (Creative Mark,T-29 is good from Jerrys) a wooden, plastic or preferably glass palette (if glass, tape a piece of mid-toned grey paper showing through underneath, approx 16 x 12 ) paper towels (and t-shirt rags if possible) For drawing: recommended is 3 sheets canson mi teintes paper (Moonstone is recommended) 19 x 25 drawing board to fit paper (a sturdy large sketchpad with white, medium rough textured paper could replace the above) masking tape packet of thin willow charcoal packet of medium willow charcoal a kneaded eraser a small chamois skin (approx 5 x 7 )
See all...