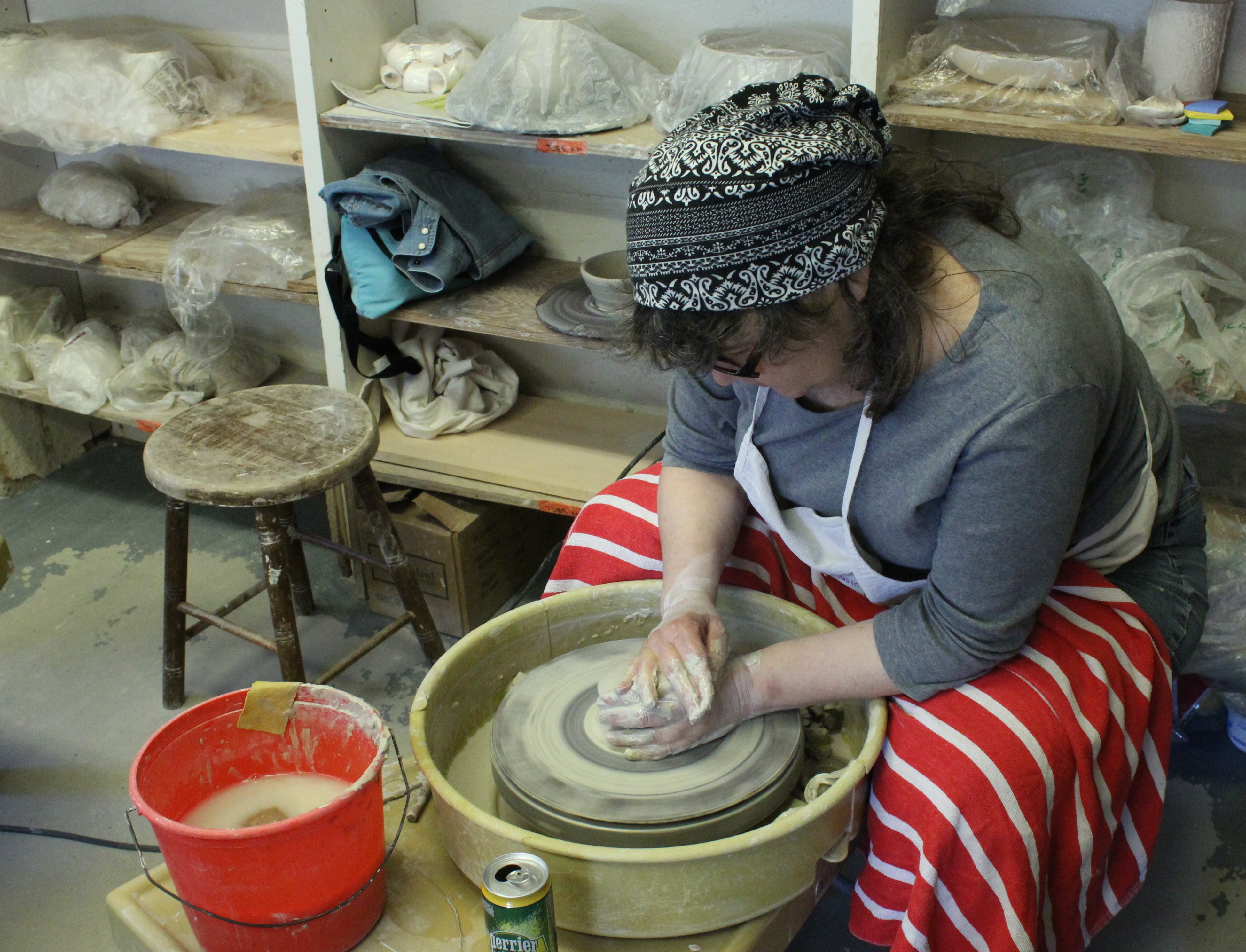 Wheel Throwing and Hand Building: Beginning and Intermediate
Instructor:
Lynda James Carroll
July 9 – August 13, 2020 · Meets: Th · 10:00 AM – 01:00 PM
Age: Adult Courses (Ages 18+)
Beginner and Intermediate students will explore a variety of wheel throwing, hand building, and surfacing, and glazing techniques will be covered. The emphasis is on using skills to build pieces on and off the wheel. Personal creativity will be encouraged. Open Studio will be Thursday afternoon from 1pm – 4pm.

Students must purchase clay from the school. Fees for clay are: $12 for a 25 lb. bag of brown stoneware clay $19 for a 25 lb. bag of porcelain $11 for a 25 lb. bag of white stoneware clay Students can purchase a tool kit for $18 at the first class. All ceramic work fired in the school kilns are subject to a firing fee of 4 cents per cubic inch. Firing fees MUST be paid at the end of the semester. Credit cards will be taken upon registration to pay for all firing fees. Silvermine Open Studios The Open Studio gives current term students enrolled in an instructional ceramic course at Silvermine an opportunity to work on their own projects and improve skills. This is not an instructional class. During the COVID-19 pandemic, students are allowed to attend only the assigned open studio that is posted with their course description.
See all...