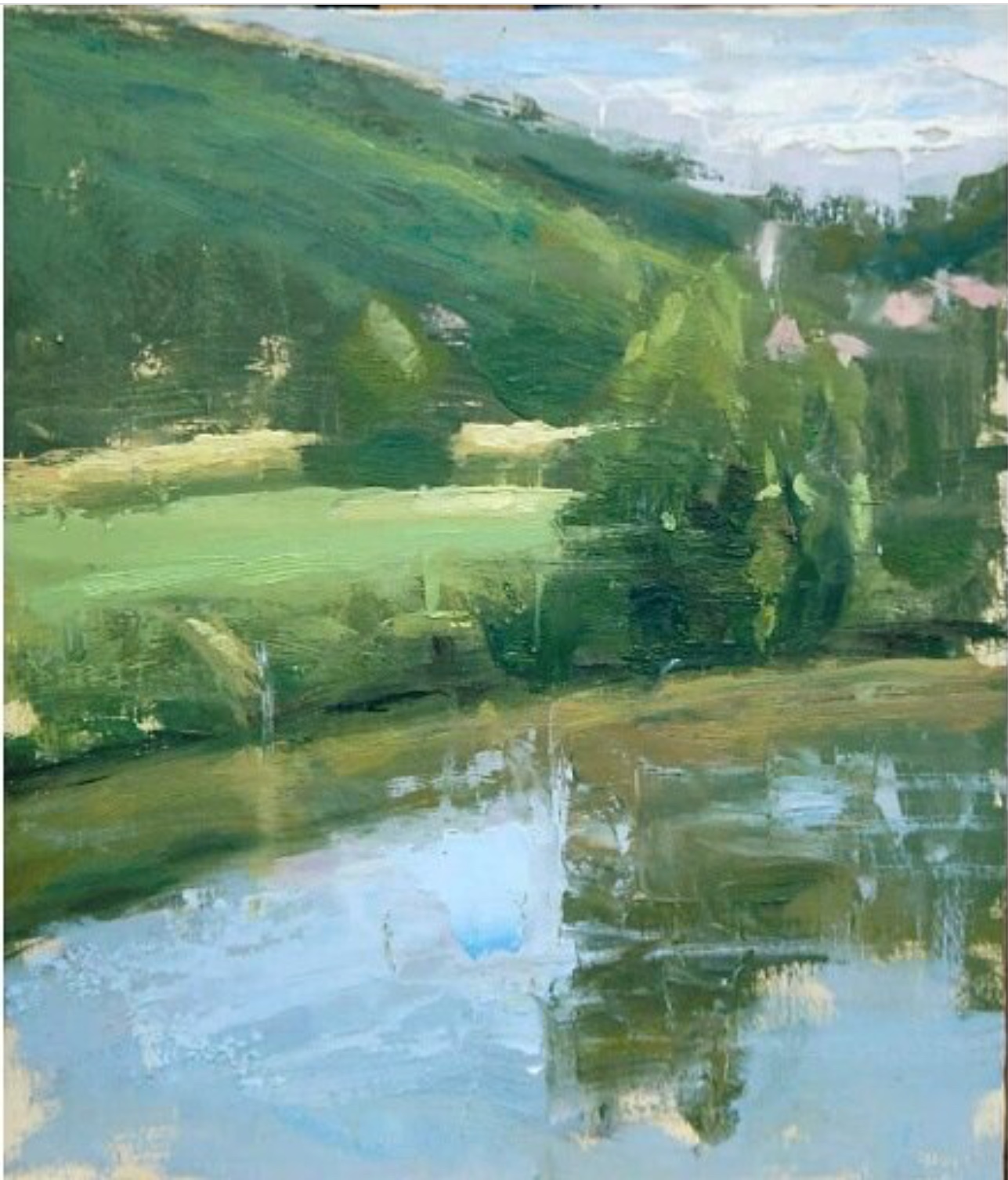 Landscape Painting: Capture the Light and Color of Spring
Instructor:
Dean Fisher
June 17 – June 19, 2020 · Meets: We Th Fr · 10:00 AM – 03:00 PM
Age: Adult Workshops (18+)
This workshop meets for three-days.Come out and paint the glorious colors of Spring! In this workshop we will concentrate on developing ways of seeing the landscape in "simple" terms and then employ efficient approaches to capturing fleeting effects of light and atmosphere in oil paint or pastels. We will focus on seeing the subtle relationships of tone and color which are essential in conveying a convincing sense of light, depth and atmosphere. We will look at and discuss great landscapes throughout the centuries as well as contemporary landscape painting. There will also be a strong emphasis on composition and editing what we see outdoors to work towards developing a personal approach to communicating our fascination with all that is present in the landscape. This is a course of all degrees of ability with personal instruction geared toward the level of each participant. There will be instructor demonstrations and group critiques.

Supply List: OIL PAINTS Please buy good quality paints; such as Utrecht, Winsor & Newton, Williamsburg, Michael Harding, Blue Mountain, Holbein, Blockx or similar. Large Tube Titanium White other Colors can be Studio sized tubes 35-45 ML • Cadmium Lemon Yellow • Cadmium Yellow Light • Yellow Ochre • Cadmium Red Light • Alizarin Crimson • Burnt Sienna • Viridian Green • Chrome Oxide Green • Cobalt Blue • Ultramarine Blue Various Art Supplies • Portable French Style easel or a pochade box and tripod. Must be sturdy • A small jar with a tight fitting screw on lid for holding your turps. • Disposable paper palette or wooden palette • Turpentine or odorless turpentine • Stretched Canvases or panels 8" x 10", 9"x12" , 11"x14" please purchase 2 of each size. • Medium sized metal trowel shaped palette knife • Sketchbook approx. 9x 12 inches or smaller • HB or 2B pencil • Kneaded eraser • Paint Brushes with long handles (for oil Painting); sizes #2, 4, 6, 8 Natural Bristle Filberts and a #1 or #2 round and a 2″ Natural Bristle House Painting Brush • Roll of Paper towels for cleaning brushes..**please bring an entire roll, it can be flattened out to save suitcase space. • A couple of small plastic bags to easily transport your days refute, paint rags, etc. Acrylic paints are also permitted.
See all...