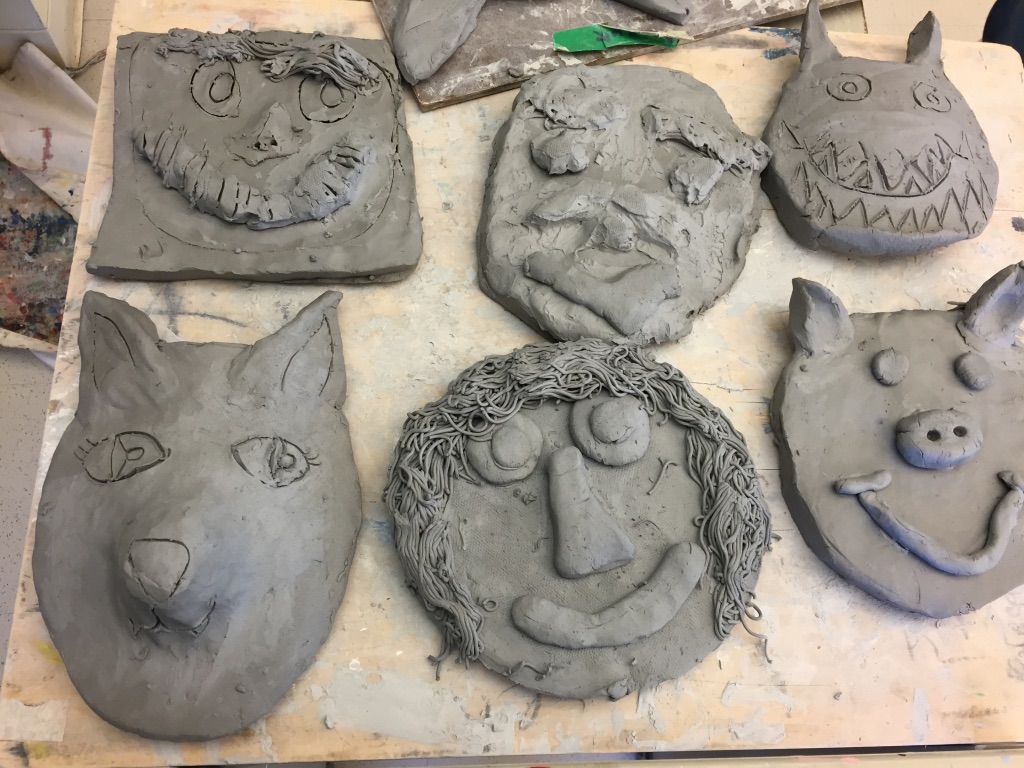 Muddy Hands (Ages: 4-5)
Instructor:
Wendy MacCordy
July 13 – July 17, 2020 · Meets: Mo Tu We Th Fr · 09:30 AM – 12:00 PM
Age: July Summer Art Studio Camp (Ages: 3-12)
Explore the tactile world of clay! Children will explore a variety of ceramic methods including pinch pots, slabs, and coil building. Projects might include hand-built animal sculptures, flower vases, fairy houses, narrative tiles, and more! We will work with air-dry clay and finish our projects with vibrant colorful paints, sequins, beads, and other materials to bring our ideas to life! Students will be able to take home all projects at the end of the week.

Students should bring a NUT–FREE snack. All snacks must have original ingredient label (printed by the manufacturer). If snack does not have a label, it will be put away and returned to students at the end of class. The school provides all materials. Age groups are strictly enforced. To protect our community and observe social distancing, we will be limiting the number of classes offered and the number of students in each classroom during the summer semester. Limits will be determined depending on the studio space. The school building will be cleaned twice a day and door handles and surfaces used regularly will be cleaned throughout the day. We ask that all students wear masks and gloves.
See all...