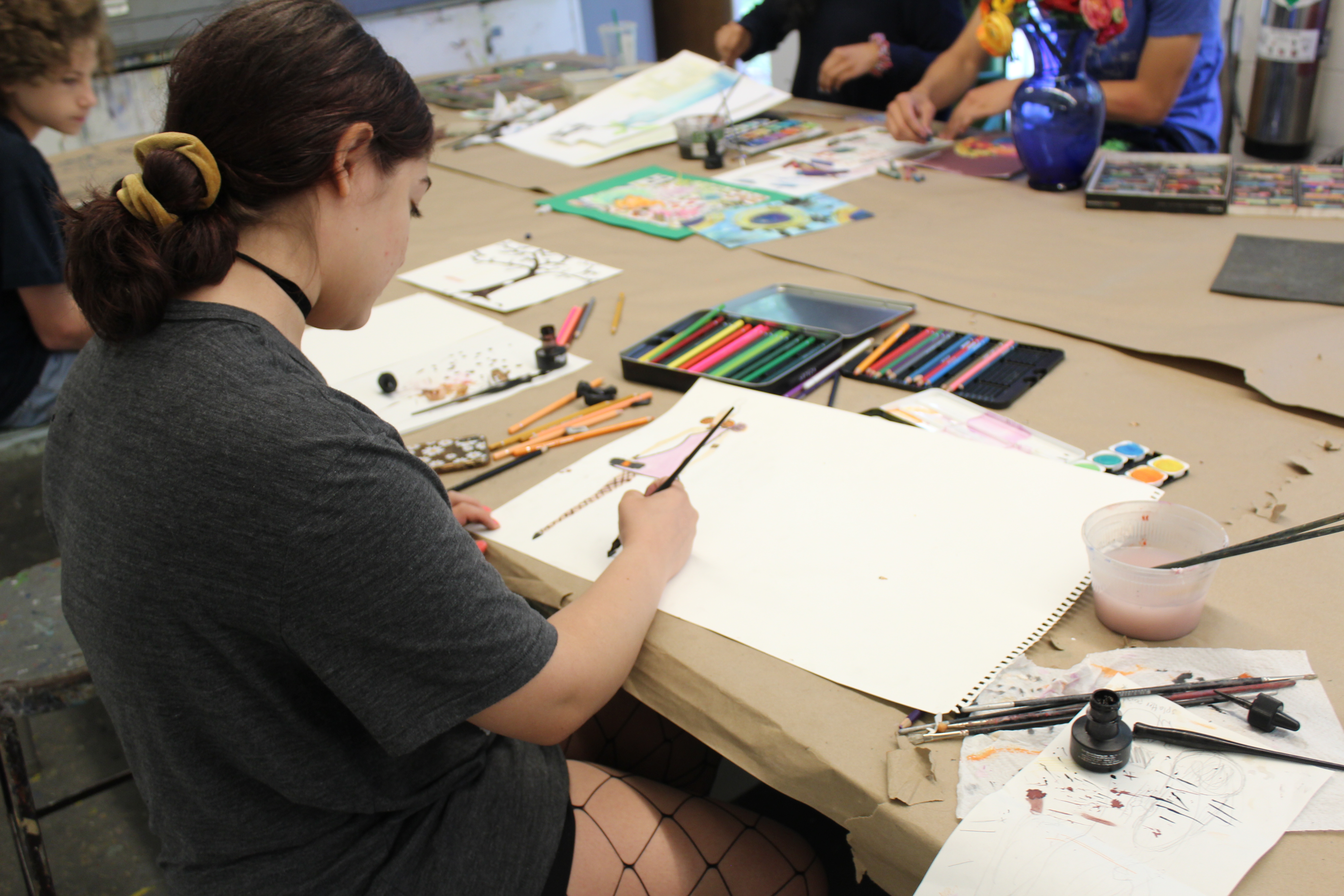 Drawing Exploration: Pastels, Pen & Ink( Ages: 11-15)
Instructor:
Victoria Fry
July 20 – July 24, 2020 · Meets: Mo Tu We Th Fr · 01:30 PM – 03:00 PM
Age: Online Summer Teen Art Studio (Ages: 12-17)
This camp meets for five-days via Zoom. Learn a variety of drawing media including pastels, charcoal, pens and inks. You will learn hatching, stipple, line, brushwork and even unusual techniques, as you work from still life set ups, landscape and self-portraits. Various papers, methods of starting and application and techniques will be covered to develop their unique artistic voice and gain informed and valuable drawing skills.

We will email you the private meeting link and password 24 hours in advance of the workshop.Supply List: One set graphite pencils Erasers Charcoal pencils One set micron pens (set of 4) Oil pastels Colored pencils Sketchbook or drawing paper 8x10
See all...