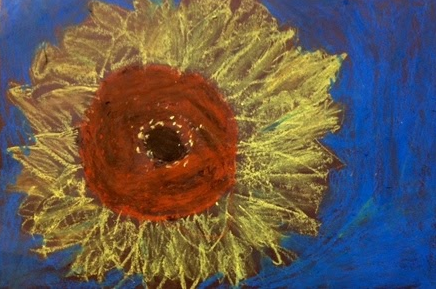 Artist Inspired Lessons (Ages 8-10)
Instructor:
Victoria Fry
August 3 – August 7, 2020 · Meets: Mo Tu We Th Fr · 10:00 AM – 11:00 AM
Age: Online Summer Art Studio Camp (Ages: 5-12)
The camp meets for five-days via Zoom. Each day we will explore a different artist, including artists of historical importance as well as contemporary artists. Van Gogh's landscapes, Georgia O'Keeffe's flowers, Rousseau's jungles, Faith Ringgold's Story Quilts, Andy Warhol's pop art, and more!

We will email you the private meeting link and password 24 hours in advance of the workshop. Supply List: Assorted acrylic paint (Primary colors, white, black, and brown) One set of small, medium and large paint brushes Colored pencils Markers Pencils Watercolor paper 11 x 14 Plain white construction paper
See all...