Galleries Open
Gallery Visitor Guidelines
October 31, 2020 – January 16, 2021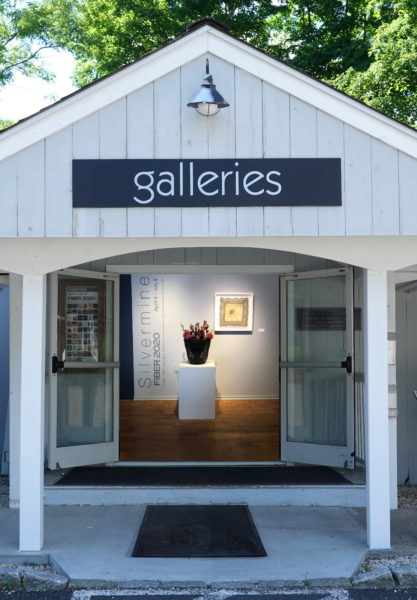 Tuesday – Saturday
Reservations are suggested.
45-minute time slots per visit are reserved for one group, up to eight people.
If you need exclusive access, reserve an appointment for 10am or 11am.
Otherwise we will be allowing 8 people total in the gallery at one time.
Appointments will get first priority and will start promptly at:
10:00am | 11:00am | 12:00pm | 1:00pm | 2:00pm | 3:00pm
Reservations should be made by 2pm the previous day.
CLOSED SUNDAY & MONDAY
Call (203) 966-9700 x3 or email sacgallery@silvermineart.org to make an appointment.
Please include full name, phone number, email and number of guests.
When you arrive
Ring the bell and we will assist you
During the visit
Facemasks are mandatory
Gloves are encouraged
Maintain social distance of at least 6'
No public restrooms available
If you are interested in purchasing from the Galleries shop an Associate will assist you, as there is no handling of merchandise by visitors at this time.
Silvermine Arts Center
Coronavirus / COVID-19 Warning & Disclaimer
The Silvermine Arts Center is very pleased to welcome back our artist members, visitors and staff. We prioritize and are working to protect your health and safety.  Despite our careful attention to cleaning  and social distancing, Silvermine cannot warrant that you will not become infected with COVID-19 while using our facilities or participating in our programs. COVID-19 is extremely contagious and there is a risk of exposure and infection at any time and any place. By using our facilities or participating in our programs  you are acknowledging and accepting these risks.