Improvisational Music and Dance Therapy Program and Panel Discussion-"The Art of Healing through the Arts"
November 10, 2019 · 1 - 4:30pm
School of Art Auditorium
Open to the Public and Free
---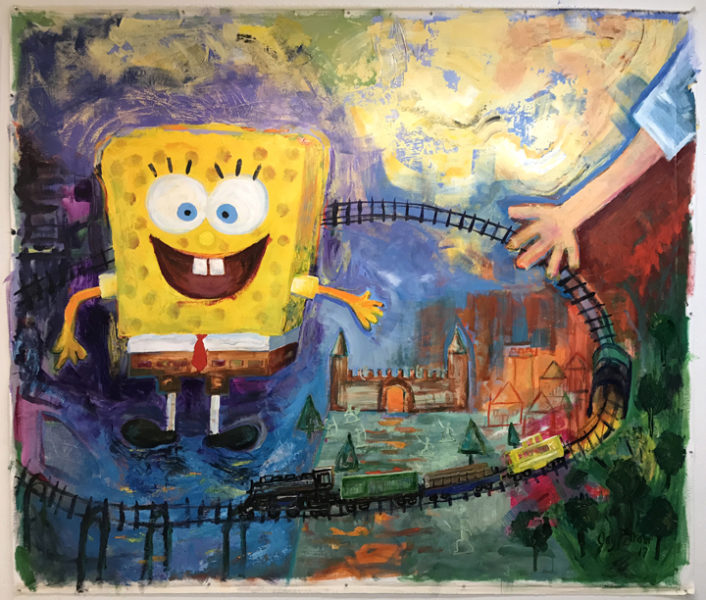 ---
Improvisational Music and Dance Therapy Program
1 – 3pm
Self-expression is inherent in everyone, and the core self emerges through creativity. Join us and find your voice through the arts!
Karen Nisenson, Founder/Clinical Director, Arts for Healing, developed the integrated arts therapies methodology to expand self-awareness, self-expression and connection with others. In Silvermine's auditorium, Karen (MM, Piano Performance, Julliard; MA, Music Therapy, NYU) will improvise piano playing with volunteers from the audience, an interactive experience that reflects personality through sound. No experience with music is need to join Karen at the keyboard!
As images from the exhibition are projected, Jennifer Ellyson, Dance Therapist, Arts for Healing, will mirror volunteers' movements to express feelings that create non-verbal self-portraits. Jennifer (MA, Dance/Movement Therapy and Counseling, Columbia College, Chicago) will reveal how the body's rhythmic choices relate to color, form and movement, giving new "voice" to the artist's intent. The focus is not on the pictures, sound, or movement, but instead on the mental states revealed through the creative process.
---
Panel Discussion "The Art of Healing through the Arts"
3:30 – 4:30pm
Following the Improvisational program, Karen Nisenson and Jennifer Ellyson, as well as Ellen Brezovsky, Executive Director, New Canaan CARES, and Kathleen (Katie) Wieting, Art Therapist, Silver Hill Hospital will discuss the healing power of art. Ellen (MS, Social Work, Columbia) leads one of New Canaan's foremost social service agencies and is a clinical social worker who provides addiction prevention education for families. Katie (ATR-BC, LCAT) oversees art therapy at Silver Hill Hospital for the Adolescent Transitional Living Program, and collaborates with Silvermine in classes to help teens overcome pain and find their inner artist. The esteemed panelists will share their expertise and experience, and respond to your questions.