We look forward to when we can welcome you back to campus. Click here for more information.

Open Art Studios
September 7, 2019 · 9:30am - 3:30pm
Silvermine Art Center
Free event for all ages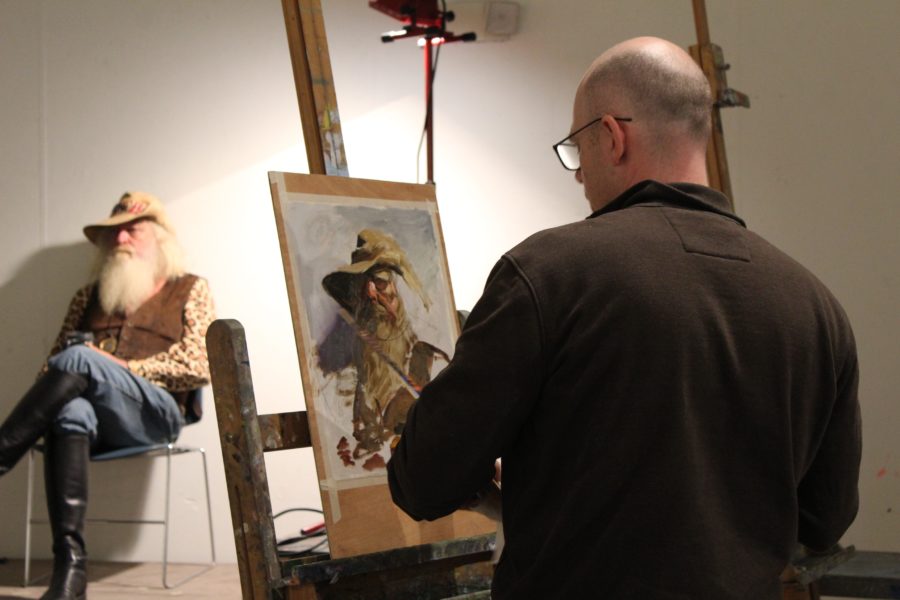 Enjoy a full day of ART!
Are you curious about different art techniques? Have you always wanted to learn a new medium?
Open Art Studios is a day of hands-on workshops and demonstrations. We have assembled the finest art professionals to give you explanations, demonstrations and techniques in various mediums that are not ordinarily available at other art schools. You can participate in a hands-on workshop or observe several demonstrations that interest you. This is a great way
to sample a medium you may want to pursue in-depth later in a class or workshop.
OPEN ART STUDIO FULL SCHEDULE
9:30am – 10:00am – Coffee and Muffins
Morning Session – 10:00am – 12:00pm
Hands-On Workshops:
Abstract Painting with Collage – Inez Andrucyk
Watercolor Fundamentals – Wendy MacCordy
Colored Pencils – Nancy McTague-Stock
Felting – Robin McCahill
Landscape Painting – Justin Wiest*
Watercolor Creatures from the Sea (Children) – Karen Siegel
Clay Creatures (Children) – Megan Collins
Demonstrations:
Etching Printmaking – Dave Gesualdi
Jewelry Demonstration – Gail Bradshaw
Watercolor Still Life – Christy Gallagher
Hand-Coloring a Photographic Image – Elyse Shaprio
Metal Sculpture – Justin Perlman
Encaustic Painting – Nash Hyon
Glass Flame Working – Stephanie Maddelana
Wheel Throwing – Wendy Hower
Graphic Design – Fred Cousins
Pastel Landscapes – Christine Ivers
Lunch Break – 12:00pm – 1:00pm
Afternoon Session – 1:00pm – 3:00pm
Hands-On Workshops:
Portrait Painting – Heidi Harrington*
Felting – Robin McCahill
Imprinted Plates – Heather Houston
Drawing: Perspective – Whiteny Prentice
Still Life Value Study – Nina Buxenbaum
Drawing Accurate Geometric Shapes – Lynda Carroll
Mixed Media (Children) – Lindsay Chironna
Demonstrations:
Computer Animation – R.Lee
Basic Drawing – Matthew Shelly
Lithography – Andrew Murdoch
Jewelry Demonstration – Gail Bradshaw
Photo Transfers – Susanne Brandt
Sogestu Ikebana – Shizue Pleasanton
Watercolor Painting – Alex McFarlane
Painting the Masters – Justin Wiest
Welding – Justin Perlman
Digital Still Life Painting – Aaron Silverberg
Combining Ink, Pastel & Charcol – Nomi Silverman
Stone Carving – Dave Gesualdi
Ink Transfers – Jessica Yankura
*Participants should bring their own supplies
**Weather Permitting