Workshop: The A-to-Z of Acrylics Textures and Surfaces with Patti Mollica
Ages 18+: All levels are welcome, no painting or drawing experience needed
January 25, 2020 · 1:00pm – 4:00pm
$110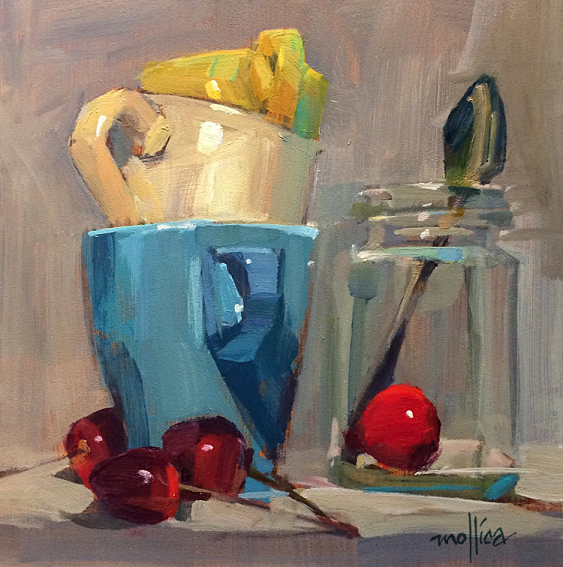 Join us for three-hours of hands-on creative experimentation with acrylic textures and grounds that can take your paintings and drawings in many exciting new directions!
In this all-inclusive half day workshop, you will experiment with a variety of materials that offer dramatic textural possibilities that can be used with watercolor, pastel, acrylic and even oils.
If you are only familiar with working on canvas, paper or hardboard, this workshop will open your eyes to an entirely new world of unique surfaces and textures, pastes, gels and grounds that can push your work in eye-catching new directions.
Learn how to add pizazz and unique effects to your artistic style, whether it's contemporary or traditional. Learn how to incorporate any dry media into your paintings.
Experiment with the sculptural properties of pastes and gels to create dimensional effects in your art and more!  All levels are welcome, no painting or drawing experience needed. All participants will receive FREE product samples and a literature packet, including hand-painted color charts.
Snow date Saturday, February 15