FIBER 2020 – Opening Online
April 4 – May 15, 2020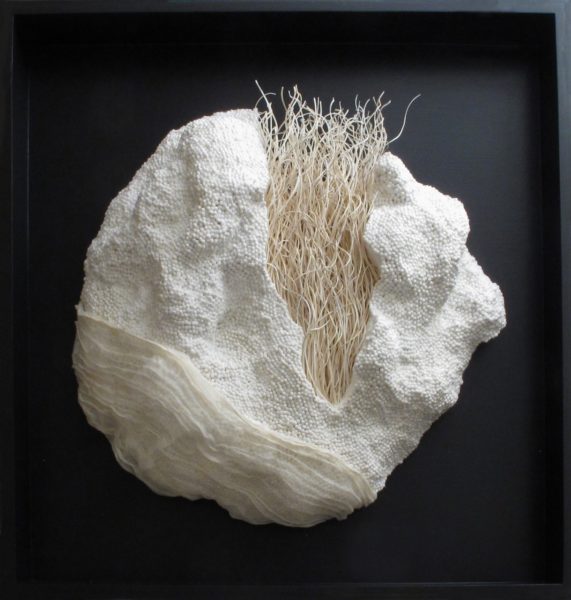 This exhibition will showcase the best of contemporary fiber art and will reflect a breadth of functional and non-functional works that use natural fiber and/ or high tech materials in traditional or innovative ways.
Curator
Beth C. McLaughlin is Chief Curator of Exhibitions and Collections at Fuller Craft Museum in Brockton, MA.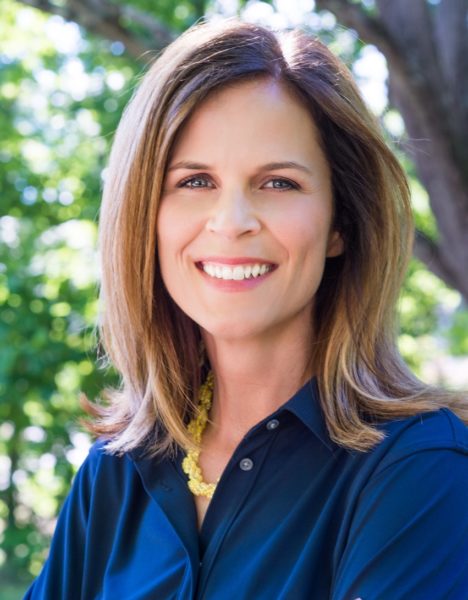 Ms. McLaughlin has held leadership and curatorial roles in the arts and museum fields for over 25 years at institutions across the U.S., including Fuller Craft Museum, Oakland Museum of California, and DeCordova Sculpture Park and Museum. She has curated over 45 exhibitions and has served as a juror for a number of cultural organizations, including American Craft Council, Fiber Art Now Excellence in Fibers, Massachusetts Cultural Council, Cherry Creek Arts Festival, and the City of Worcester. Ms. McLaughlin has been published in several books and periodicals, such as Crafting Democracy: Fiber Arts and Activism, Fiber Art Now, the Decorative Arts Society Newsletter, and American Craft Magazine. Ms. McLaughlin is passionate about expanding awareness of the craft field, promoting the makers, and exploring the transformative powers of handmade objects.
Exhibiting Artists
Aaron, Christine – Larchmont, NY
Alpert Fay, Liz – Sandy Hook, CT
Baskin, Sasha – Baltimore, MD
Bloom, Meg – New Haven, CT
Boschert, Deborah – Lewisville, TX
Camacho-Sanchez, Eva – Florence, MA
Cofta, Ann – Woodside, NY
Conner, Delaney – New York, NY
Coyne Qudeen, Jennifer – Redding, CT
Dembicer, Peggy – Avon, CT
Dunnigan, Cheri – Naples, FL
English, Kimberly – Forsyth, GA
Even, Francine – Norwalk, CT
Figliuzzi, Teri – New York, NY
Gilchrist, SE – Livingston, TX
Giuliani, Leslie – Weston, CT
Healy, Kay – Philadelphia, PA
Henry-Meehan, Fran – Southport, CT
Ives, Dani – Rogers, AR
Jeyaveeran, Ruth – Brooklyn, NY
Kelman, Mo – Providence, RI
Khorover, Natalya – Pleasantville, NY
Lauterbach, Sandra – Los Angeles, CA
Lee, June – Philadlephia, PA
Lomonaco, Mary Ann – Larchmont, NY
Longtemps, Elaine – Brooklyn, NY
Lonning, Kari – Ridgefield, CT
Malik, Saberah – Warwick, RI
Marchionna, Tara – Brooklyn, NY
Marroquin, Ruben – Bridgeport, CT
Martin, Juliet – Brooklyn, NY
McClelland, Katherine – W.Springfield, MA
Mitchell, Julia – West Tisbury, MA
Nartker, Kate – San Francisco, CA
November, Ellen – San Luis Obispo, CA
Ramsey, Ellen – Seattle, WA
Reynolds, Sage – Staten Island, NY
Rohde, Michael – Thousand Oaks, CA
Sandiford, Theda – Union City, NJ
Schiffman, Ellen -Weston, CT
Schnopp, Rebecca – Cambridge, MA
Schulz, Karen – Silver Spring, MD
Shishko, Adrienne – Brookline, MA
Sklar-Weinstein, Arle – Hastings on Hudson, NY
Spilka, Gerri – Philadelphia, PA
Stevens, Missy – Washington, CT
Tabb, Caron – Newton, MA
Tooley Parker, Mary – Yorktown Heights, NY
Treeby, Kurt – Buffalo, NY
Vera, Betty – North Adams, MA
Vorgang, Regina – Ventura, CA
Walker, Jenny – Avon, CT
Wayne, Caroline – Brooklyn, NY
Wood, McCrystle & Melissa Lusk – Cincinnati, OH