PAPER 2019
This exhibition features pieces by artists working in paper broadly considered. Submissions may include prints, drawings, photographs, artists' books, handmade paper as well as three-dimensional works made with paper. The aim of the exhibition is to highlight the vitality, diversity, sense of experimentation and skillful execution and the many ways in which contemporary artists approach this material.
Curator
Jennifer Farrell, Associate Curator Drawings and Prints, The Metropolitan Museum of Art, NYC.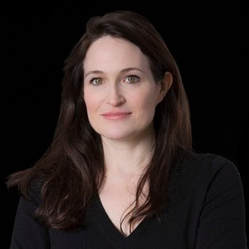 Jennifer Farrell is responsible for modern and contemporary prints, illustrated books, and artists' books. She joined the Met in 2014 after holding curatorial positions at the Yale University Art Gallery, the University of Virginia, and the Whitney Museum of American Art Independent Study Program. At the Met, she has curated World War I and the Visual Arts (2017) and co-curated Workshop and Legacy: Stanley William Hayter, Krishna Reddy, Zarina Hashmi (2016). Her publications include Get There and Decide Promptly: The Richard Brown Baker Collection of Postwar Art (2012), which received The Frick Collection's 2013 Book Prize. She earned a BA from Smith College and a PhD from the Graduate Center, CUNY.
EXHIBITING ARTISTS Angela A'Court – NY, J.L. Abraham – NY, Dustin Adams – ID, Tommy Anastasio – FL, Theo. A. Artz – PA, Chellis Baird – NY, Sandra Baker – CT, Anita Gangi Balkun – CT, Justin Barfield – MI, Lisa Berger – CT, Miriam Bisceglia – NY, Mariella Bisson – NY, Emily Blundell – CT, Sonia Bombart – CT, Larissa Borteh – IL, McCormick Brubaker – NY, Nina Buxenbaum – CT, Jennifer Cadoff – NY, Helen Cantrell – CT, Ann Chernow – CT, Marcia Cooper – NY, Aurélien Couput – NY, Ivy Dachman – NY, Marina Daneva – CT, Elysa DeMartini – CT, James Dormer – CO, Katharine Draper – CT, Alanna Fagan – CT, Arlene Farenci – NJ, Ecka Blaire Faulds – NY, Donna Forma – CT, Sally Frank – NY, Catherine Freudenberg – NY, Leslie Fry – VT, Hanneke Goedkoop – CT, Vincent Hawley – NY, Fran Henry-Meehan – CT, Kate Holcomb Hale – MA, Lauren Horelick – VA, Renée Hughes – CT, Leandre Jackson – PA, Mary Janacek – CT, Christina Kang – WV, Judith Orseck Katz – CT, Elisa Keogh – CT, Barbara King – NY, Lara Knutson NY, Carole P. Kunstadt – NY, Nancy Lasar – CT, Liz Leggett – CT, Karleen Loughran – CT, Wayne Madsen – IN, Victoria Manning – NY, Ellen Mason – FL, Mary McFerran – NY, Kiyoshi Otsuka – NY, Maryanne Pollock – DC, Gina Randazzo – NY, Barbara Ringer – CT, Gerald Saladyga – CT, Susan Siegel – NY, Marisa Silverstein – NY, Taro Takizawa – NY, Job Tibay – CT, Lynne Tobin – RI, Evan Venegas – NY, Gregg Welz – CT