The 33rd Annual Online Student Exhibition went live on September 15 and showcases the artistic achievement of 53 of Silvermines students. On display in the Student Gallery is the Student Award Winners Exhibition which opened on Friday, September 21, with a well attended award ceremony for the honorees.
This will be on view through October 26 in the schools Student Gallery. Hours- Monday to Friday, 9am-5pm.
 Sandra Pelletier, Owner of Sorelle Gallery, Westport, was the juror for both online and the Award Winners Exhibition. Sandra presented 1st, 2nd, and 3rd place prizes, as well as  ten deserving honorees .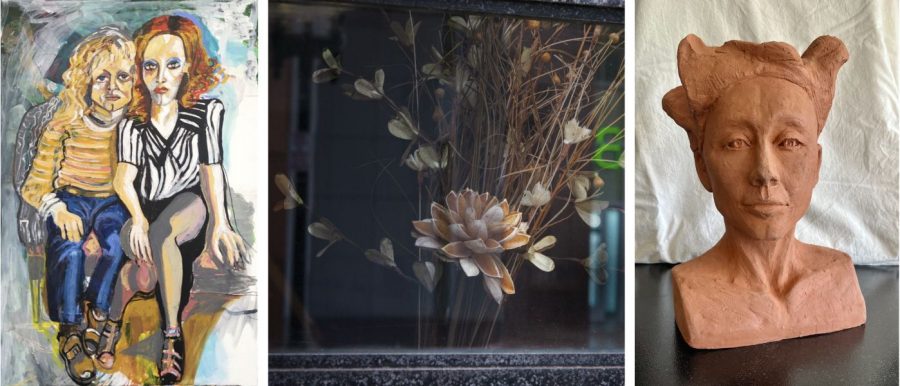 1st Place Artist-Gayle Glecker  ~  2nd Place Artist- Mike Esposito   ~   3rd Place Artist – Marianne Kodde
Click here to visit the full exhibition online 
We give thanks to our sponsor Jerry's Artarama Norwalk for providing the awards
and to our juror, Sandra Pelletier