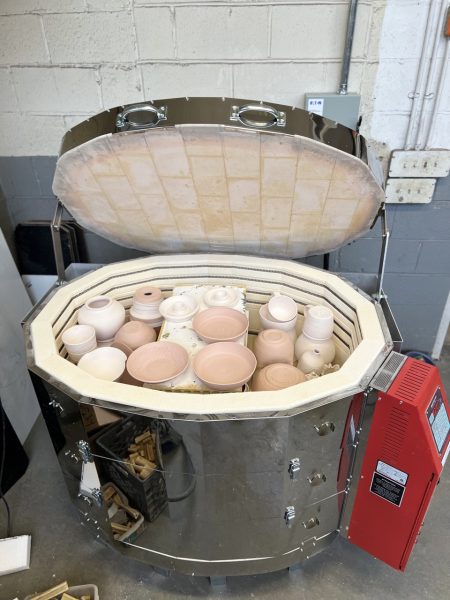 Our Ceramic Studio gets a new upgrade.
A new Bailey electric kiln has been purchased and was installed in the sculpture studio this January. This replaces a much worn Skutt electric kiln that has been in constant use for years for bisque firing and summer camp youth ceramics.
The Bailey kiln has double the capacity of the old one, allowing for the firing of varied sizes in the same load more efficiently. This is in addition to the Skutt electric kiln that is located in the gas kiln room.
Our increased kiln space will help keep up with the ambitious amount of ceramics that our students create helping streamline the firing process for all.